Civil Society Workshop Series
The Programme on Democracy & Technology (previously known as the Project on Computational Propaganda) facilitates civil society workshops around the issue of disinformation. These discussions have formed the basis of this website. We would like to thank the hosts and participants from the workshops so far:
Washington DC, USA
Rio de Janeiro, Brazil
Berlin, Germany (Partner/Host: The Vodafone Institute)
New Delhi, India (Partner/Host: Newslaundry with support from Boom Live)
London, England (Partner/Host: MisinfoCon & Mohulla)
Brussels, Belgium (Partner/Host: The EU Commission & Connect University)
Tunis, Tunisia (Partner/Host: Access Now)
United Kingdom (Online due to COVID-19)
Ghana (Online due to COVID-19, Partner/Host: Media Foundation for West Africa)
Lebanon (Online due to COVID-19, Partner/Host: SMEX)
Myanmar (Online due to COVID-19, Partner/Host: MSF)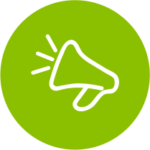 If you are interested in either hosting or participating in a civil society workshop, please do get in touch.
Workshop Goals
Our civil society workshop series started in 2018, initially designed to support organizations working on issues that are likely to be targeted by disinformation campaigns. The aim was to engage organizations in a conversation about the problems of junk news, disinformation, and propaganda and form a clearer picture of how these issues impact civil society groups. These workshops are ongoing, with the twin goals of:
1) bringing our research into closer touch with non-governmental organizations that are directly impacted by disinformation
2) learning more from and co-creating knowledge with civil society experts about the ongoing impact of online disinformation on their work.
Materials and Syllabus
Each workshop is tailored to the regional context and our specific audience. This approach has led to a diverse syllabus list, which includes:
Context-specific research

Research memo on the US elections
Junk news in Brazil
Online media context in Brazil
Information-sharing in the Indian elections: Analysis of the pre-election period

Digital interference in the Arab w

orld

Computational propaganda: nuts & bolts
Global cyber troops
The challenges of junk news
Computational propaganda: Global context, actors & responses
During these collaborative engagements, we discuss a wide spectrum of questions, concerns, and strategies. For example:
How can we get up-to-date information about these challenges?

How do we speed up civil society responses?
How can we produce engaging content for the wider public?

How can we move beyond engagement metrics? 

 

How can we deal with the disproportionate power between tech platforms and civil society?
How do we deal with the lack of accountability around these issues?
How do we counter the lack of public trust?
How to use OSINT tools to track computational propaganda campaigns?
Workshop Takeaways
Each workshop is different, shaped by the collective expertise of everyone in the room. However, there are often overlapping themes in the take-aways from these workshops:
The problem of disinformation has many dimensions, but a shared vocabulary of its mechanisms helps propel the discussion further.
Offline root causes need to be addressed.

There is a need to build the capacities of advocacy groups to counter disinformation and cyber attacks.

Platforms need to be more transparent about their practices and use of user data.
Collaboration is needed to address this complex issue, both between civil society groups and with scholars, journalists, governments, and online platforms.

Much of the necessary work has yet to be done.